Costa del sol
The popular destination Malaga is located on the Costa del Sol, the so-called "sunny coast", and offers unprecedented activities not only to sports enthusiasts, but also to culture and diving lovers.
As Malaga is protected on one side by a mountain range, offers an ideal microclimate, which is neither too cold nor too hot. If you get tired of the beaches, you can go on a trip to the mountains or visit some of the golf courses nearby.
Spain is not like Spain. Andalusian Sunny Beach offers a unique combination of the best climate in continental Europe (average annual temperature over 20 degrees), amazing gastronomy, beautiful nature, lots of beaches, top services, high levels of lifestyle and education and rich sports and cultural activities.
In addition, excellent transport accessibility from the Czech Republic thanks to regular and direct air connections from Prague or Vienna and the perfect infrastructure for easy travel to other destinations.
Malaga – Golf, Costa del Sol = Costa del Golf, translated as: Sunny Beach = Golf Coast
There are a total of over 400 top golf courses throughout Spain, and Spain, together with Portugal, is one of the most popular golf destinations for Czech golfers. Sunny Beach is a golf paradise, where there are over 70 golf courses, in Malaga itself there are 15 courses.
Costa del Sol is the most famous Spanish golf destination with a large concentration of golf courses, which attracts mainly beautiful nature, captivating views of the sea and mountains, variable terrain, year-round favorable climate, excellent gastronomy and first-class service.
The most famous are Real Club de Golf las Brisas, Los Naranjos Golf Club, Aloha Golf Club Malaga, located in the area of New Andalusia, La Quinta, Atalaya Golf, Country Club and Guadalmina.
Ensure the circumstances atmosphere
Unique climate
Enjoy sunny weather for most of the year – in Alicante temperatures even in December do not fall below 20°C. You can relax on the beach, go on a trip or play golf.
Treatmental nature and large social and sports use
Enjoy the pleasant Mediterranean atmosphere. The long beautiful beaches, clear sea and beautiful nature will literally captivate you.
Spick golf playback
Lovers of this outdoor sport will get their money's worth here. Golf courses on the Costa Blanca are visited by golfers from all over the world.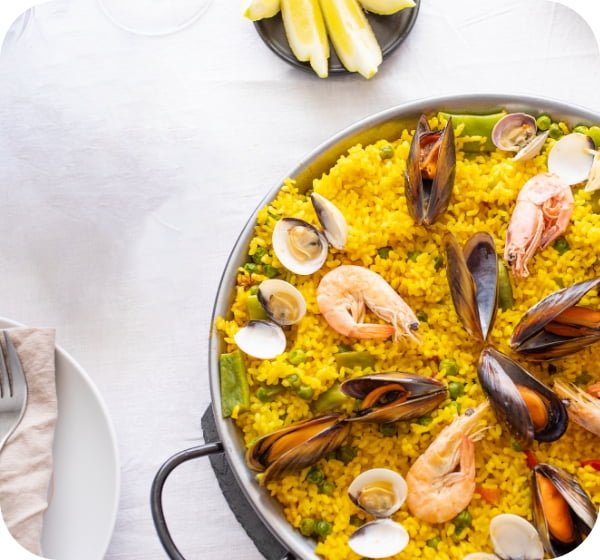 Excellent
gastronomy
Taste Spanish cuisine – seafood, dessert cheeses, paelle, tortillas and other local dishes to quickly taste.